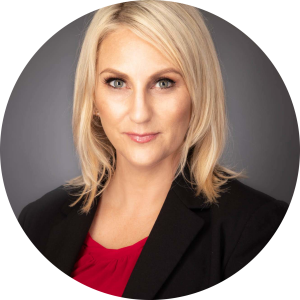 Criminal Defense & Personal Injury Law Firm
Criminal Defense:
The Law Offices of Kamille Dean, PC provides aggressive criminal law representation for felony and misdemeanor charges in Arizona, California, Colorado, Minnesota and Utah. If you've been charged with a crime and require an aggressive defense attorney, please call (602) 252-5601 or click here to request a complimentary consultation.
Personal Injury:
The Law Offices of Kamille Dean, PC provides representation on your personal injury matter, including automobile accidents, slip and falls, wrongful death, dog bite cases, etc. If you've been injured and require an aggressive attorney, please call (602) 252-5601 or click here to request a complimentary consultation.
Areas of Criminal Law Representation Provided
If charged with one or more of the following crimes in Phoenix, please call (602) 252-5601 or click here for professional representation.
Aggravated Assault
Armed Robbery
Burglary
Credit Card Fraud
Criminal Damage
Disorderly Conduct
Domestic Violence
DUI (Alcohol & Drugs)
Extreme & Super Extreme DUI
Forgery
Fraud
Harassment
Identity Theft
Kidnapping
Manslaughter
Misconduct Involving Weapons
Murder – First Degree, Second Degree
Violations of Order of Protection (Interference with Judicial Proceedings)
Possession of Drugs
Possession of Drugs for Sale
Prostitution
Resisting Arrest
Sexual Offenses
Sexual Abuse
Sexual Assault (rape)
Sexual Conduct with a Minor
Sexual Exploitation of a Minor
Sexual Trafficking
Molestation of a Child
Theft
Theft of Means of Transportation (Automobile Theft)
Trafficking Stolen Property
Trespassing
Unlawful Use of Means of Transportation
Areas of Criminal Law Representation Provided
If charged with one or more of the following crimes in Phoenix, please call (602) 252-5601 or click here for professional representation.
Cases Our Phoenix Law Firm Handles
We provide legal representation for the following case types.
Misdemeanor and Felony Criminal Cases in Superior and City Court
Initial Appearance Hearings (Release Conditions)
Civil Forfeiture of Property
Request for Bond if non-bondable (Simpson Hearing)
Request for Bond Reduction Hearings
Extradition and Fugitive of Justice Hearings
Probation Violation Hearings
Request for Early Termination of Probation
Request for Restoration of Rights
Motions to Set Aside Convictions
Motion to Designate Conviction as a Misdemeanor
Traffic Citations – Civil and Criminal
Contact a Lawyer Now! Call (602) 252-5601 or Click
George Washington
March 7, 2022.
Kamille Dean is an excellent attorney. She is very proficient and knowledgeable and explained the court process every step of the way. I recommend her for anyone that needs an attorney.
Amazing person. Amazing lawyer. Strong work ethics and incredibly intelligent. So thankful for her services/support.
Angela Shore
March 5, 2022.
March 04, 2022 Kamille Dean is Truly one of the best attorneys out there. If not for her kindness, compassion, patience, and her incredible abilities in the courtroom my fiance would most definitely be sitting in prison right now for a crime he didn't commit. She is dedicated, capable, fair and will even work with people as far as fees go. She is the defender of the underdog and cares alot about the law and about fairness to the people whom she is representing. I would absolutely recommend her to anyone in need of a really great attorney. If I ever need to see an attorney again she would definitely be my first choice. Sincerely, Angela E. Shore
Cory Mcgerry
December 5, 2021.
Kamille is one of the best and has always been my go to for my cases and I will continue to use her for any other matters as well she's the perfect person to take care of you when you need answers for criminal case, etc. she will not let you down and never has let me down.
Francesca Ball
November 25, 2021.
You need a criminal defense lawyer who really cares about your well-being and your case. Someone who is honest and reliable??? Well then this is your gal!!! Whatever it takes it's beyond worth it!!!
Amy Witt
November 28, 2020.
By far the best Attorney I've ever had!!! I was in a bad spot legally and she went above and beyond for me... And for that I will be forever GRATEFUL!!!!!!!!!!!
Derrick Van
October 20, 2020.
I was arrested on March 23rd 2017 in Phoenix Arizona and I spent several years in custody fighting a case. I had about Six attorneys and none of them said that they could beat the case. I was charged with 3 Counts Of Transportation And Or Sales Of Dangerous Drug and 2 Counts Of Transportation And Or Sales Of Marijuana. I was being offered 137 years and it was a crime that I did not commit. When I hired Kamille things changed. I seen hope in the sky. Kamille came in very Professionally after I told her that I was innocent and, she looked over everything with the BEST Private Investigators and she sent all the drug packagings in for forensic DNA testing and the Forensics Experts came back and said that my DNA and fingerprints were not on Any of the drug packagings what so ever. So the real question was how did those drugs get all the way in to the police evidence storage locker room if I never touched them. To prove that I was being Wrongfully Incarcerated for a crime I did not commit. I decided to proceed to trial because of these technical irregularities, and right before trial, the prosecution came with a offer of 7 years in the county jail in which I declined their offer and had Kamille set the case for trial. I went to trial and Kamille being the head attorney presented the case to the jury and the trial was supposed to last 5 days, but instead it lasted 3.5 days instead, because of the fight that the Law Offices Of Kamille Dean put up for me, the jury came back on "ALL Five Counts" and found Me "NOT GUILTY".…. And for these reasons I would like to say that Kamille saved my life,because even if I was found guilty on one Count I would have received 35 years minimum. Great job Kamille and keep up the Good Work! 5 Stars
Carissa Rodman
October 20, 2020.
This law office is outstanding, 10/10. Highly recommend to anyone that needs a lawyer. Derrick Van was awesome. He helped us every step of the way to get the case completely thrown out. He answered every question we ever had and would get back to us very quickly. Not once did I ever have any doubt in this law firm. They truly take care of their customers. Stop looking for a lawyer and simply go with Kamille Dean! I thank this law firm so much for handling our case and exceeding our expectations. They were able to get our case dismissed on charges of domestic assault with deadly weapon and robbery. Thank you again Derrick Van and the Kamille Dean Law Firm
Robert J. Campos
June 24, 2020.
Kamille Dean rocks! She is the best attorney. She help me win a case. She is a brilliant lawyer!